Stacking & Transport Application
ESTUN Robotics delivers high-speed, high load-capability and long arm range intelligent palletizing robots. The standard smart palletizing software packages can generate palletizing instructions automatically. Capable of being equipped with various grippers, ESTUN palletizing robots are suitable for a range of palletizing solutions from bags to boxes to bottles. Flexibility and efficiency are the best traits with ESTUN Robotics.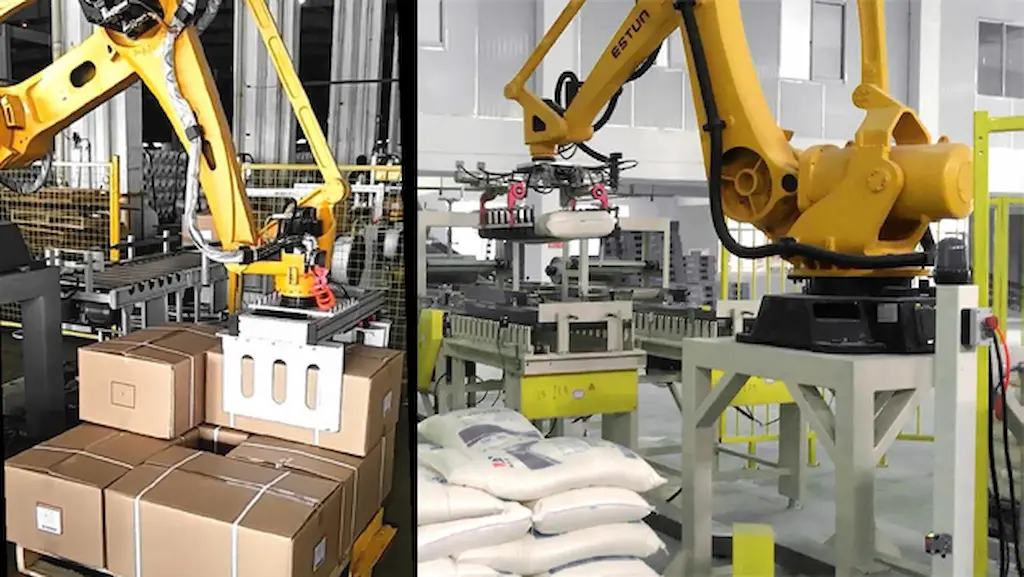 With the massive range of ESTUN products, our robots can cover from a 3kg to 500kg payload, which can satisfy the various requirements of different industries and applications of automatic material transportation. Material handling can be further made easier with conveyor tracking and the collision detection function of ESTUN Robots.